WELCOME to Marcos Ortega, DDS!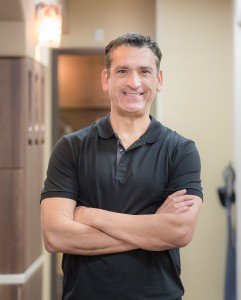 WELCOME TO MARCOS ORTEGA, DDS!
WE'RE HAPPY YOU STOPPED BY!
Our patients LOVE us and we hope you will too. San Diego dentist, Dr. Marcos Ortega, provides the latest in high-comfort cosmetic dentistry treatments and has a reputation for making our patients' dream smiles become a reality. Not only can we make you look and feel great about yourself after you leave our office, but our warm, friendly and caring team will help you feel relaxed and comfortable during your entire visit. We're also "buttoned-up" and make sure our appointments run on time so you don't end up running late for your next appointment. Call us and schedule your first visit today. We look forward to meeting you!
---
---
Cosmetic Dentist San Diego

You don't have to drive to Beverly Hills to find a cosmetic dentistry practice that can create your dream smile. Dr. Marcos Ortega, has the cosmetic dentistry experience, training and technology that can give you that million dollar smile without breaking the bank. Examples of our cosmetic dentistry services include:
---
Additional San Diego Dentistry Services

RESTORATIVE DENTISTRY |For those that may have lost their dream smile over the years, restorative dentistry helps them to recover it. Restorative dentistry seeks to give patients a beautiful, functional smile that they can feel good about again. Whether you have painful, missing, or damaged teeth, Dr. Ortega's goal is to restore maximum oral health. Examples of restorative dentistry services offered by Dr. Ortega include: root canals, dental crowns, dental implants and dentures.      > Learn more about restorative dentistry

SEDATION DENTISTRY | For one reason or another, some people freeze with terror when they contemplate visiting the dentist. We understand. Sedation dentistry helps those with deep dental phobia, or even just high sensitivity to discomfort, get the dental care they need without the unnecessary stress and anxiety.
> Learn more about sedation dentistry

GENERAL DENTISTRY | Dr. Ortega and his staff offer all the common dentistry treatments you are familiar with and even some extremely beneficial general dentistry treatment you may not be so familiar with. Whatever your dental needs, Dr. Ortega has you and yours covered.
> Learn more about general dentistry

EMERGENCY DENTISTRY | Life happens. We're here for you. Sometimes dental trauma or severe toothaches necessitate getting in to see the dentist pronto. Our San Diego dental office is equipped to handle your emergency dentistry. Give us a call to find out if you need an emergency dentistry visit. > Learn more about emergency dentistry
We're proud to offer top-quality cosmetic dentistry, sedation dentistry, general dentistry and emergency dentistry to the wonderful people of San Diego. Schedule A Visit Today to discover for yourself what sets us apart and what wins the loyalty of our patients.