Have you been searching for high-quality dental care for you or your family? Is it important to you to find a dentist skilled in cosmetic, sedation, and emergency dental care? Our highly skilled Hillcrest dentist, Dr. Marcos Ortega, loves to care for our patients.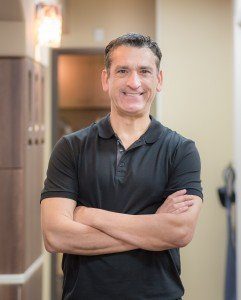 Hillcrest San Diego Dentist
Our practice is dedicated to helping patients in the Hillcrest with a healthy and beautiful smile, service include:
Sedation Dentistry
Emergency Dental Care
Dr. Marcos Ortega and our practice strive to give patients the healthy, beautiful smile they deserve. Look no further for a talented, patient-focused dentist in Hillcrest.
"I have been going to Dr. Ortega's office on Hillcrest for the past 4-5 years, and he will be my dentist so long as I live in the San Diego area. Super relaxed atmosphere, great staff (reception/hygienist), plus the office completed a remodel about three weeks ago that is really nice. When I had a bunch of work done maybe two or three years ago, Ortega et al were able to price it out by priority so as to maximize use of my employer's health benefits. Additionally, when one of the fillings I had done popped out, they replaced it free of charge, no questions asked. My wife also has been going there for about a year or so and she has the same response. Excellent dentist."
– Kevin R
---

COSMETIC DENTISTRY | Cosmetic Dentistry pertains to the visual aesthetic appearance of teeth. Dr. Ortega employs various methods to correct teeth color, size, and shape. With teeth whitening methods, patients can achieve a bright white smile. Using invisible braces, Dr. Ortega will straighten out any crooked teeth. Porcelain veneers can be applied by the doctor to strengthen and reshape teeth, giving you a visually stunning smile.
>> Learn more about cosmetic dentistry

SEDATION DENTISTRY | Dr. Ortega knows how important it is for patients to be at ease during trips to visit the dentist. Thanks to today's sedation dentistry methods, he can make sure his patients experience minimal anxiety and stress over their dental appointments. These safe and relaxing treatments enable patients who might otherwise feel stress over visiting the dentist to be calm and relaxed. Ask Dr. Ortega about sedation techniques when you see him, and with his help, you'll attain your best and brightest smile yet.
>> Learn more about sedation dentistry

EMERGENCY DENTAL CARE | From chipped or cracked teeth to a toothache, our Hillcrest dental practice is prepared to help you in the event of any dental emergency. Our office understands the importance of correcting dental emergencies quickly. We want to make sure you aren't experiencing pain and that you have a beautiful, white, and healthy smile you can be proud of.
>> Learn more about emergency dentistry
Schedule a Dental Appointment with Hillcrest Dentist Dr. Marcos Ortega
619-295-4545 to set up an appointment! You can also text us or
contact us
using the form on this page.
We look forward to helping you with all of your dental needs; from basic maintenance of oral health to achieving the smile you've always wanted!