WHAT IS GENERAL DENTISTRY?
"General dentistry" is the term used to describe general, and usually familiar, dental treatments that cover the oral health spectrum. This includes everything from routine teeth cleaning appointments to an oral cancer screening. The focus of general dentistry is primarily dental hygiene and functionality—as opposed to something like cosmetic dentistry, which focuses on the aesthetics of a smile. Dr. Marcos Ortega has the experience and training to offer top-quality general dentistry care in the Hillcrest San Diego area and is a great choice if you're looking for a practitioner who offers general dentistry.
GENERAL DENTISTRY SERVICES WE OFFER IN SAN DIEGO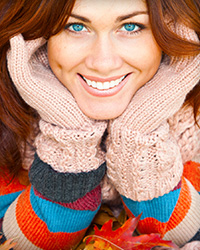 The following list does not represent all the general dentistry services we offer but does show and define common oral health treatments we perform.
DENTAL HYGIENE APPOINTMENTS Your dental hygiene appointments are your regular six-month check-ups and teeth cleanings. Dental hygiene appointments are very important to your oral health.
TOOTH COLORED FILLINGS Instead of old, metal fillings, we use tooth colored fillings that are extremely durable. They are a healthier option than the metal amalgam fillings of yesteryear. Removing the metal improves your dental hygiene as well as your oral health.
ROOT CANALS A root canal involves removing the damaged or infected tooth pulp (nerves) from the roots of your tooth. This procedure can save your tooth, make the pain go away and improve your oral health.
DENTAL CROWNS A dental crown is an artificial tooth that replaces the visible portion (crown) of a damaged natural tooth.
NIGHT GUARDS Teeth grinders (bruxers) often need a special mouthpiece to prevent them from damaging their teeth and causing other oral health issues associated with teeth grinding.
PERIODONTAL LASER THERAPY Gum disease (Periodontitis) can have devastating effects on your oral health AND overall health. Periodontal laser therapy can effectively treat gum disease and help prevent further damage.
ORAL CANCER SCREENING Yes, Dr. Ortega can perform an oral cancer screening for you and catch it in early stages before it catches up with you.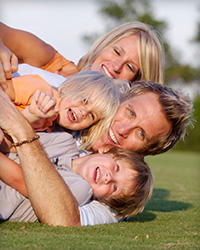 General Dentistry Services near Hillcrest and Mission Hills
If you are looking for superior general dentistry, whether it be dental fillings, teeth cleaning, or an oral cancer screening, give San Diego dentist Dr. Marcos Ortega a call today. Dr. Ortega helps patients all around the Hillcrest and Mission Hills areas maintain and improve their oral health. See for yourself why patients love Dr. Marcos Ortega!