Invisalign braces are offered by Invisalign dentists and orthodontists, as Invisalign certifies both groups of providers. Dr. Ortega is an Invisalign dentist, which means that he has spent time training in the Invisalign training program.
How to Choose an Invisalign Dentist
An Invisalign orthodontist has additional training above general dentistry in the area of orthodontia or teeth movement. Put simply, a dentist is a generalist, and an orthodontist is a specialist.

Invisalign Special
$3900 Invisalign Go
Call Us: 619-295-4545
OR
FIND AN INVISALIGN DENTIST IN SAN DIEGO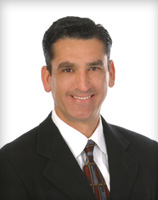 Most dental directories include a "Find a Doctor" feature, which will list Invisalign-trained dentists and orthodontists in your area. These are all providers that have completed the Invisalign training and are in good standing with Align. No fees are paid to Align doctors to be approved for the list.
By using the "Find an Invisalign Dentist" feature, you can locate a licensed dental professional who has completed the Invisalign training in a location that's convenient for you. For Invisalign treatment in Hillcrest – downtown San Diego, Dr. Ortega would love to meet you and start you on the path to straighter teeth!
TIPS FOR FINDING AN INVISALIGN DENTIST IN HILLCREST
When seeking out an Invisalign dentist or orthodontist, here are a few questions to ask:
How many patients have they treated with Invisalign?
How long have they been treating patients with Invisalign clear braces?
How many teens have they treated with Invisalign braces?
Ask friends who are being treated with Invisalign which dentist or orthodontist they use, as well as the following:
Are they happy with their dentist or orthodontist?
How was the treatment process?
Would they use the same Invisalign dentist again? If not, why?
If you live in a big city or metropolitan area, you may have several trained Invisalign dentists and orthodontists that are nearby where you live who can straighten teeth. A visit to one or more of the Invisalign providers to meet the staff and see how the office works can help you make your decision.

Invisalign Special
$3900 Invisalign Go
Call Us: 619-295-4545
OR

It is important to choose an Invisalign dentist you feel comfortable with, as you will need to trust the training and experience of the Invisalign provider and follow his or her advice to get the best results.
We believe that Dr. Ortega can offer you the positive, relaxed experience you are looking for. Come to our offices and see for yourself!
Some of Dr. Ortega's Before and After Invisalign Cases:



Some of Dr. Ortega's Before and After Invisalign Cases:
If you have questions about the Invisalign teeth straightening process or would like to schedule a consultation with Dr. Marcos Ortega, simply call, text, or contact us through the form on this page. We look forward to helping you straighten your teeth!