Invisalign Teen is a modern, flexible clear brace system designed for teens on the go. The clear, removable aligners allow teens to eat all the foods they want, retain their brilliant smiles, brush and floss without hassle, and reduce the time they spend in the dentist's office.
Dr. Ortega is proud to be able to offer Invisalign for teens in Hillcrest – downtown San Diego.
WHAT IS INVISALIGN TEEN?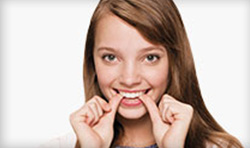 Invisalign Teen aligners are made using the same technology as regular Invisalign aligners. They do, however, have a few special features, because teens and their mouths are still growing.
Invisalign Teen aligners include blue wear-indicators that start out blue and fade to clear. These indicators provide a visual cue for the teen, the parent, and the doctor that it is time for the next tray of aligners when the blue disappears.

Invisalign Special
$3900 Invisalign Go
Call Us: 619-295-4545
OR

Invisalign Teen also has special features designed into the aligners that compensate for the eruption of canines, second premolars and second molars that can come during the teenage years.
Best of all, with Invisalign Teen invisible braces, you receive six free individual replacement aligners in case any get lost or misplaced!
HASSLE FREE AND COMFORTABLE INVISALIGN FOR TEENS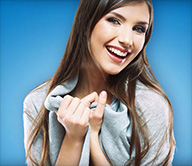 Invisalign braces are completely hassle-free and comfortable to wear, so teens are more likely to follow through with the full course of treatment. All your teen needs to do is pop in the aligner, and they'll be ready to go!
Time to eat or brush? Just remove the aligner. No more forbidden foods, and no long, complicated brushing or flossing procedures. After your teen is finished eating or brushing, they can simply pop the aligner back in.
COMFORT IN INVISIBLE BRACES
There may be a little mouth discomfort if attachments are needed, but even this type of irritation generally passes quickly. Because Invisalign Teen has no wires or brackets like metal braces have, the chances of gum and mouth irritations are greatly reduced or even eliminated altogether.

Invisalign Special
$3900 Invisalign Go
Call Us: 619-295-4545
OR
NO METAL FOR A PICTURE PERFECT SMILE
Wearing Invisalign clear braces ensures that your teen will always look their best, with no mouth full of metal and brightly colored rubber bands. If necessary, the aligners can even be removed for a short period of time until the picture or activity is over.
With Invisalign for teens, your teen can participate in activities with complete confidence in how they look.
If you have questions about Invisalign for teens or why invisible braces are superior to metal braces, call us today in Hillcrest – downtown San Diego! We serve patients throughout Hillcrest and Mission Hills.